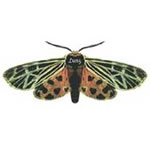 UK Release Date:
21 February 2005
Track Listing:
Disc 1:
1. Lunz
2. Clue
3. Under Mars We Were
4. Dew Climbs
5. Carrnckel & Pokcetboat.
6. Uferlose Sea
7. Something Happended Here
8. Murmering Murmaids
9. Wobbly Flu Twighlight
10. Akimbo
11. Cloud Pull
12. Nevertheless
Disc 2:
1. Clue – Alias Remix
2. Akimbo – Astrid Kane Remix feat Lloyd Cole
3. Lunz – Faultline Remix
4. Wobbly Flu Twilight - Elbow Remix
5. Lunz – Adem Remix
6. Lunz – Ulrich Schnauss Remix
7. Murmerring Murmaids - Icarus Remix
8. Dew Climbs – Half Cousin Remix
9. Wobbly Flu Twighlight – Alquimia Remix
10. Carnickel & Pocketboat – Millenia Nova Remix
11. Something Happened Here – Munk/Gomma Remix
12. Under Mars We Were – Arkham Remix


•• Lunz - Reinterpretations (Gronland Records)
•• Published: SoundsXP, March 2005
•• Original article: http://www.soundsxp.com/1676.shtml
Lunz is a collaborative project between former Cluster krautrocker, Hans Joachim Roedelius, and Grammy award nominated composer, Tim Story. 'Reinterpretations' combines last year's self-titled album with a package of remixes from such leftfield luminaries as Adem, Elbow and Ulrich Schnauss.
The original album contains beautiful, piano-driven melancholy and blissful ambience with the power to touch and move while avoiding being sugary and over-polished. This is ambient music in its purest form, owing far more to the seventies works of Brian Eno and Harold Budd than artists like The Orb or the Future Sound Of London who were involved in the genre's nineties renaissance.
But while Eno actively encouraged the notion that his music should become part of the listener's existing environment rather than constructing its own, super-imposed reality, Lunz produce music that is both striking and stirring. Criticisms often levelled at ambient music are that it either becomes easily ignored background noise or sinks into wishy-washy, sub-New Age fluff, but these tranquil, almost classical compositions are far and away from such meandering, navel-gazing nonsense. At times it is as naturally graceful and uplifting as an amazing sunrise while an underlying, uneasy edge keeps attention focussed, leaving you wondering what can be added to such pure, effortlessly calm pieces by way of a remix.
Well, many of the artists involved opt to introduce a vocal dimension to the instrumental minimalism of the originals. The results are at times intriguing, the upbeat lilt of 'Akimbo - The Astrid Kane Remix' for instance, featuring learned wordsmith Lloyd Cole on vocals, and at others, lightly touching, like the positive acoustic twinkle of Adem's 'Lunz' mix.
But the two vocal re-workings which are most impressive are both based around yearning lullaby 'Wobbly Flu Twilight'. Elbow take the main piano melody and introduce some almighty, omnipotent vocal tones over musicbox and gently-strummed guitar backing to create a powerful yet peaceful interpretation of the original, however, it is Alquimia's almost transcendental, choral version which surpasses even this. It stays almost entirely loyal to the original but the layered, medieval folk-style singing creates an ethereal atmosphere which is as haunting as it is stunning.
Instrumental highlights include a typically shiny, soar-away offering from Ulrich Schnass, Faultline's tie-died slow trance and, best of all, the psychedelic funk reworking of 'Carnickel and Pocketboat' by Millenia Nova. There is the odd dip in quality, however; Icarus' shambolic take on 'Murmuring Mermaids' sounds like it was produced by a rabid chimp left alone in a room with a piano, some saucepans and a couple of spoons. But all-in-all, this is a fine package featuring a well-constructed opus of affecting ambience and a diverse, yet equally horizontal, selection of often inspired remixes.
Soul music in the truest sense of the word.
- Ian Roullier